Our Unique Approach to Addiction Treatment
Plan for a Better Future with A Better Today
We offer a complete spectrum of treatment based on your individual needs.
Freedom from addiction is your second chance. We offer both long and short term drug rehab treatments. We will review your history, physical condition etc and recommend the ideal length of stay at our drug rehab center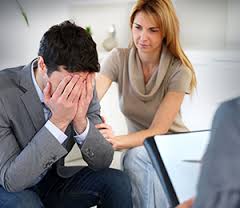 Substance Abuse Treatment To Match Your Needs
FAQ?
Making sure that your treatment meets your needs has to do with learning about you and your condition. The professionals at our addiction recovery clinic will not be able to help you with the treatment you need unless they get to know you and the addiction you are currently struggling with. This is why honesty is so key. With insightful treatment, you will be able to work towards a life you want, but you have to be candid and transparent enough to allow our experts to find out what you need.
Honesty is also an integral aspect of the community we wish to cultivate at our substance abuse treatment centers around the country. We aim to build an environment that is based upon trust, support, and guidance, and we cannot foster trust without everyone's honesty. That's why we ask our clients to be completely transparent and open.
Another extremely important facet of addiction recovery is dual diagnosis mental health treatment. Almost half of the people who seek treatment for addiction are also struggling through an additional and underlying mental health issue. To liberate you from what binds you, we need to get down to the root cause of your addiction in order to unravel it and provide the treatment you need. With your underlying issues uncovered, whatever it may be, you will be able to work towards a life of sobriety.
Find A Better Way With
A Better Today
(513) 783-2311